Welcome to the 1 st Grade with Ms. Danielle Morey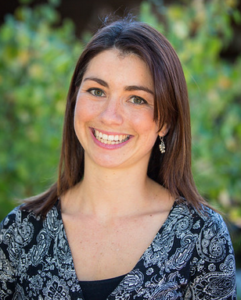 Danielle has taught at NCSA since 2013. She is a lifelong learner who is passionate
about teaching to the whole child while fostering academic excellence, growth mindset, and emotional intelligence. When she is not teaching, you can find her enjoying the outdoors with her husband and daughters. Danielle is thrilled to be a part of such an outstanding and vibrant school and community. Danielle pinches herself on a daily basis, realizing that she is living her dream.
"Promise me you'll always remember: You're braver than you believe and smarter
than you think and stronger than you seem." –Christopher Robin to Pooh
In the Helping Hands class, we pride ourselves on our strong sense of family and community. We have virtues that we discuss and practice on a daily basis. We have a small class size of 20 students as well as an instructional aide. In the first grade, students build confidence, critical thinking, and leadership skills. At the beginning of the year, we learn rules, procedures, and routines that are practiced throughout the year. By exploring the curriculum in a hands-on manner, academic knowledge becomes more meaningful and more memorable. Our class goes on several field trips each year. Art and movement are incorporated into each subject to promote creative, happy, and freethinking individuals while also keeping learning meaningful and fun!
First Grade Highlights
• Two classes a week with our art specialist
• Two classes a week with our movement specialist
• One class a week of music
Units of Study
September
Community building, routines, and procedure
Our names and who we are
Insects- structure and function of organisms
Engineering- planning, observing, and building Mindfulness
October
Harvest, farming, insects and plant structure
Looking at thankfulness and gratitude as Habits of Mind
November and December
Diversity within traditions, multicultural studies
Bird studies
A field study to Grey Lodge Bird Estuary with our 5 th grade buddies.
January and February
Families and Identity- A look into heredity and variation of traits as well as learning about others and ourselves.
Bird studies
March and April
Habitats, Mammals, Geography
We take an on-campus trip to The Curios Forge to create mammals.
A field study to the Sacramento Zoo
Spring performance
May and June
We will learn about Space and the science of light and waves
A Child's Place in Time and Space
A field study to POWERHOUSE SCIENCE CENTER
A look back on how much we have grown and what we have endeavored to learn
Talent Show and class celebrations
Save
Save
Field Studies/Events for this class:
Mountain Bounty Farm $ 4
Mosaic $ 25
Class Party $ 6
Sacramento Zoo $ 13
Total= $48.00
Field Study Payment Plan Selection: