Welcome To

Nicole

's Dragonfly Transitional Kindergarten Class!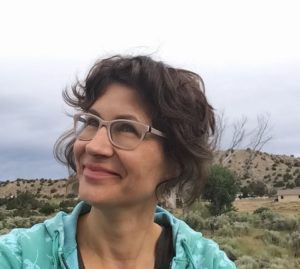 Nicole is SO excited to be teaching Transitional Kindergarten at NCSA! She has been working with young children and their families for over 20 years, including as a preschool teacher for PCOE: Colfax State Preschool, and as an Early Childhood care provider at Live Oak Waldorf School. A California native, she earned her BA Degree from CSU Sacramento in Child Development (after receiving an AA in Early Childhood Education.) Encouraged by family and NCSA staff, Nicole returned to school and earned her Multiple Subject Teaching Credential from CalStateTEACH. Working with ages 0 to 5 has always been Nicole's passion, as she grew up in a large family (the youngest of 8 children) and has been an auntie since the age of one! She is also the mother of two NCSA students.
Nicole was drawn to NCSA in 2015, when her older son entered 3rd grade. The incredibly strong, welcoming, and dynamic community led her to believe this school was the absolute right place for her family. Not to mention the arts culture and mindfulness inclusion! The following year her younger son entered Kindergarten, and Nicole began working as a 2nd grade aide, and a substitute teacher. Nicole has subbed in every grade at the school, phew, but she is most at home in TK. The Transitional Kindergarten class brings Nicole back to her roots, a teacher of our youngest learners. She emphasizes a natural learning environment based on hands-on and experiential opportunities and creative endeavors.
When not teaching, Nicole is spending time with her family and her chickens. She might be gardening, hiking, exploring the river and woods, or you'll find her crafting. An avid needle-felter, she makes critters and storytelling props with wool.
What is Transitional Kindergarten?
TK is the first of a two-year Kindergarten program which primarily focuses on developing the social-emotional skills and self-awareness of each student, so that they may enter into the Kindergarten year as self-directed and enthusiastic learners. The TK year includes an emphasis on oral language development, literacy immersion, number sense, and it provides collaborative experiences that promote cooperation, self-confidence, self-regulation and healthy attitudes about school and learning. Developing the confidence and vocabulary to operate within a community, fostering a love for new knowledge, and adjusting to the routine and expectations of a classroom setting, the Dragonfly year is about the social growth of the child, as much as it is about the academic growth. Nonetheless, a rich exposure and practice of foundational knowledge in language, math, science, and art will also be enjoyed through hands-on games, experiences, and activities. What an exciting and sweet year ahead!
Daily/Weekly Activities- To Name Just a Few:
Gathering

Songs & Poetry

Nature & Garden

Process Art

Science/Sensory Exploration

Pre-Math Skills/ Number Sense

Pre-Literacy Skills/ Letter Sense

Large & Fine Motor Development

Imaginative Play

Storytelling/Puppetry

Music, Movement & Art Classes
Units of Study:
Self & Community

The Five Senses

Family & Traditions

Seasons

Plant & Animal Life Cycles

Forest Life

The Water Cycle
Due to COVID 19 NCSA will not be taking field trips for the 2021-22 school year.
No Field study payment is necessary at this time.