Run for the Arts – Annual NCSA Student Jogathon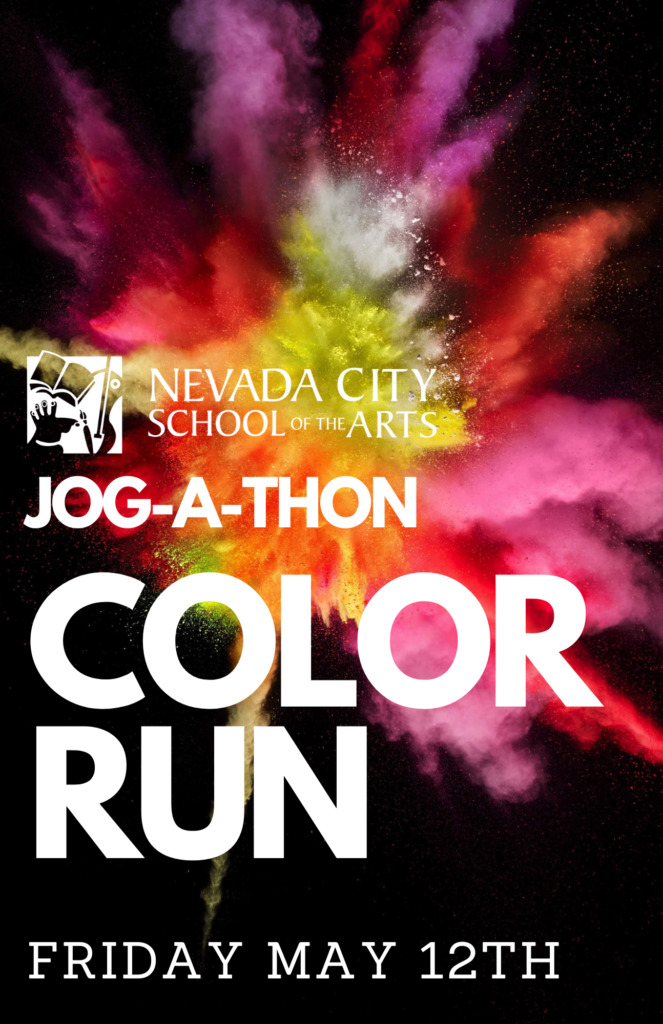 NCSA's 5th annual "Color Run" is Friday, May 12th !!
A color run is a way to brighten up the Jogathon with a squirt of color splashed onto each runner after every lap.
The medium is cornstarch with non-toxic coloring added. If your student wants to get splashed with color after each lap, make sure they wear a white shirt that doesn't have to stay white! If your student does not want to be splashed with color, please make sure they wear a colorful shirt. This is the only way we will be able to distinguish between who wants color and who doesn't.  We will be blasting the tunes throughout the run and at the cool-down popsicle party.
Parents, please use the Jogathon as an opportunity to encourage the idea of community service and to teach the value of participating with all the other students in an event that gives back to their school.
If every student gets $55 in pledges we will raise $23,000 !!!

All the money we raise goes directly to the school.
PARENTS ARE ENCOURAGED TO JOIN THE RUN!
Download a paper pledge form HERE
Save
Save
PRIZES
* All students will receive a Popsicle after the run!
* Most Money Raised overall
Awarded special prizes 1st, 2nd, 3rd place
* Runners will receive a "ticket" for each lap they run. On prize day students can put their tickets into the various prize raffles. The more laps you run the more tickets you will have!!