Raven Wolf Registration & Payment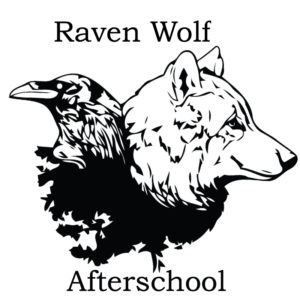 Welcome to NCSA's Raven Wolf Afterschool program! Designed to continue the arts-based education and rich philosophy of NCSA during after-school hours, Raven Wolf Afterschool is a great after-school care option for your child.
Raven Wolf Afterschool Program is located in room 329 on the upper campus of NCSA, at the far end of the east wing under the art room. This is where parents must sign out and pick-up their kid(s). Parking is available in the gravel circle for Raven Wolf.
Exploratory art, sensory exploration, building, drama, tutoring, imaginative play, science experiments, movement, and cooperative games are just a few of the rich and engaging activities that your child may enjoy while at Raven Wolf Afterschool. The younger students will be busy swimming in new materials and experiences each and every day, while the older students will delve into their interests and identity as the unique and adept artists that they are.
Raven Wolf Afterschool is…
Open to NCSA students, from Transitional Kindergarten through 8th grade.
Available Monday-Thursday, 1 pm– 5:30 pm, and Fridays 1 pm – 4:00 pm (except for school holidays, and in-service days)
Offered by the hour at $8/hr
Individualized for your scheduling needs. Want to enroll your child every day for the whole time? Or perhaps they want to attend for a couple of hours a week? Or maybe just one time for those unexpected circumstances that tend to visit us every now and then.
For your child to attend Raven Wolf Afterschool you need to…
Fill out the online registration form REGISTER NOW
Sign your kid(s) up prior to their dismissal time for the day. This can be done in their classroom or by calling the office.
Read both forms linked below.. and sign
For further information or questions, contact Kim Bailey at 273-7736 ext. 1004 or by email at kim.bailey@ncsota.org