Welcome to 4th Grade!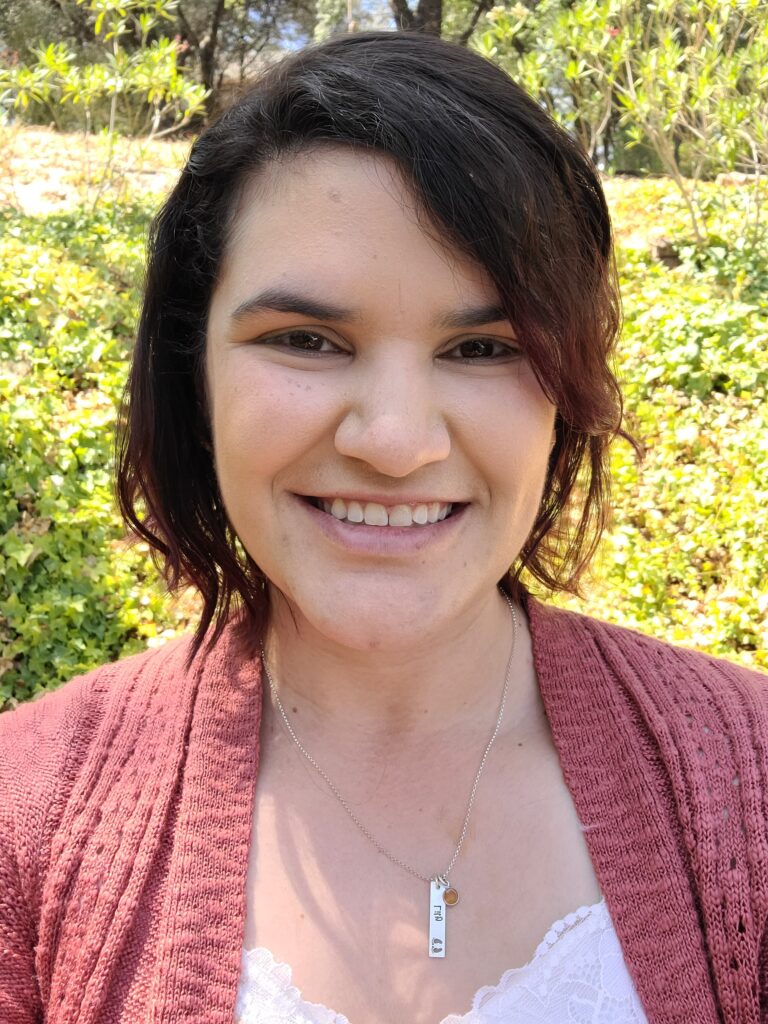 My name is Kelly Dufour. This next year will mark my seventh year of teaching, and it will be my second year teaching fourth grade. I earned my bachelor's degree in Liberal Studies and my elementary teaching credential from Sacramento State University. As thankful as I was for my time there, I was over the moon about moving back to Nevada City. I went to high school at Nevada Union and have some of the best memories from our little neck of the woods and from joining the high school marching band. I am so excited to be working at a school that truly understands the value of incorporating art in education and meeting the needs of every child. My husband Kevin and I have a daughter (Lily), and three furbabies (Obi, Jyn, and Mace). I love singing along to musicals in my free time and spending time with my family. I can't wait to meet our class! I know it will be an exciting year!
Supply List -
Pencil Box - include the following items
Pencils
Pencil Sharpener
Erasers
Glue Stick
Scissors
Dry Erase Marker - Fine Tip
Highlighter
3-Subject Notebook (1)
Tissue
Antiseptic Wipes
Purell
Due to the generosity of previous families, we do NOT need notecards or binder paper,
Pencil cap erasers, whiteboard markers both a fine tip and regular, 1 3- subject notebook, 2 folders, binder paper antiseptic wipes, and tissue.
We do NOT need…pencils, notecards or glue sticks this year due to the generosity of previous parents.
We are a class of 24 students who enjoy exploring our world.  We learn about the geography and the historical events that shaped our state through hands-on and interactive studies. As an art school, we incorporate the arts in social studies, language arts and science. Students receive instruction from the following specialists each week:
General Music: 1x/week
Choir: 1x/week
Music Electives: 2x/week
Art: 2x/week
Drama: 2x/week
Movement: 2x/week.
In Science, we are excited to be in our fourth year of our  "Watershed Academy" with both the 4th and 5th grade classes. We follow the local Yuba River watershed from its source in the Sierras to the estuary before it flows into the bay. We learn about water and the challenges our society faces in keeping our water clean and sustainable. Some of the larger science units include raising salmon in the classroom before releasing them in the river. Nature journaling is an intricate part of our science studies.
Language Arts supports into our social studies and science units focusing on paragraph and narrative writing skills. Literature includes Island of the Blue Dolphin, Frindle, Historical Fiction and many more... We love to read and later in the year challenge the students to read books from different genres.
Math is explored daily in group settings using YouCubed and Estimation 180 activities. We encourage looking at math in different ways and encouraging a growth mindset. We use the Math In Focus curriculum.
We love exploring our world in person, so we average 8 field trips a year. Trips include both day trips and overnight trips. Past trips have been to the Wild & Scenic Film Festival, Salmon Walks or Float, Nimbus Fish Hatchery, the Sacramento Capitol Building, CA State Museum, Esquire IMAX, and more... This year, our overnight field trip will be to the Pigeon Point State Park.
Keep your eyes open to the discoveries we make as we explore our world.
Field Studies/Events for this class:
Amazing Race $ 5
Pigeon Point $ 305
Imax $ 20
Film Festival $ 5
Salmon Float $ 42
Total= $377.