Welcome to 7th & 8th Grade Science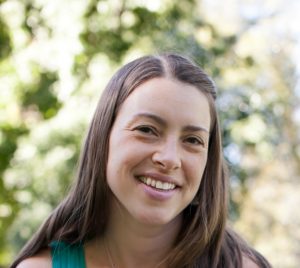 About myself…
In 2005, I earned a Bachelor's of Science Degree in Botanical Sciences from Humboldt StateUniversity. I traveled and worked as a field Botanist for several years where I applied my love of the outdoors and affinity for environmental protection. In 2009, I earned a Science Teaching Credential and as a teacher, I continue to strive to inspire young people to love science and be more environmentally conscious. Prior to coming to NCSA, I taught middle school science, high school chemistry and AP Environmental Science at Marysville Charter Academy for the Arts for 9 years.
About the class…
The curriculum is based on the Next Generation Science Standards (NGSS) with an emphasis on environmental topics (local, regional and global) and applications of artistic skills within science. Both 7th and 8th grade will use the NGSS Integrated approach where earth science, life science, and physical science are all interconnected within the school year and investigated more deeply with each grade level. Students conduct research, develop artistic group projects, design and engineer. We use notebooks to work in collaborative lab groups to record observations, develop models to explain phenomena and to analyze data for inquiry-based experiments. I feel that these engaging, hands-on activities help students with varied strengths and backgrounds learn valuable skills in addition to the science content. As well as having fun learning science, we develop organizational and study skills and a diligent work ethic in order to prepare students for high school.
Science 7 (Integrated NGSS) Topics of Study:
Ecosystems (biodiversity, energy transfer, populations), Photosynthesis, Chemical Reactions, Energy, States of Matter, Atoms, Molecules, Biogeochemical Cycling of Matter, Rock Cycle, Plate Tectonics, Natural Disasters/Hazards, Earth's Mineral and Energy Resources, Human Impacts on Natural Resources, Engineering, and Graphing
Science 8 (Integrated NGSS) Topics of Study:
Genetics, Natural Selection, Adaptations, Fossil Record, Human Impacts on Natural Resources, Space (Universe & Solar System), Motion, Forces, Electromagnetic spectrum (waves), Magnetism, Electricity, Engineering and Graphing
Seth Perler's Strategies for Success| View
Middle School Supply List| View
Local Field Study Permission Slip | View
Save
Save
Save
Save
Save
Save
Save
Save
Save
Save
Save
Save
7th Grade Field Studies/Events for this class:
Pool Party $ 5
Sleepover $ 15
Chinese Temple $ 4
College Bound $ 10
Ashland $ 310
Total= $344
7th Grade Field Study Payment Plan Selection:
8th Grade Field Studies/Events for this class:
Death Valley $ 335
Tahoe Trip $ 30
Play $ 0
Graduation $ 50
EOY Party $ 35
Total= $450.
8th Grade Field Study Payment Plan Selection: