Welcome to  Ms. Maria's 3RD GRADE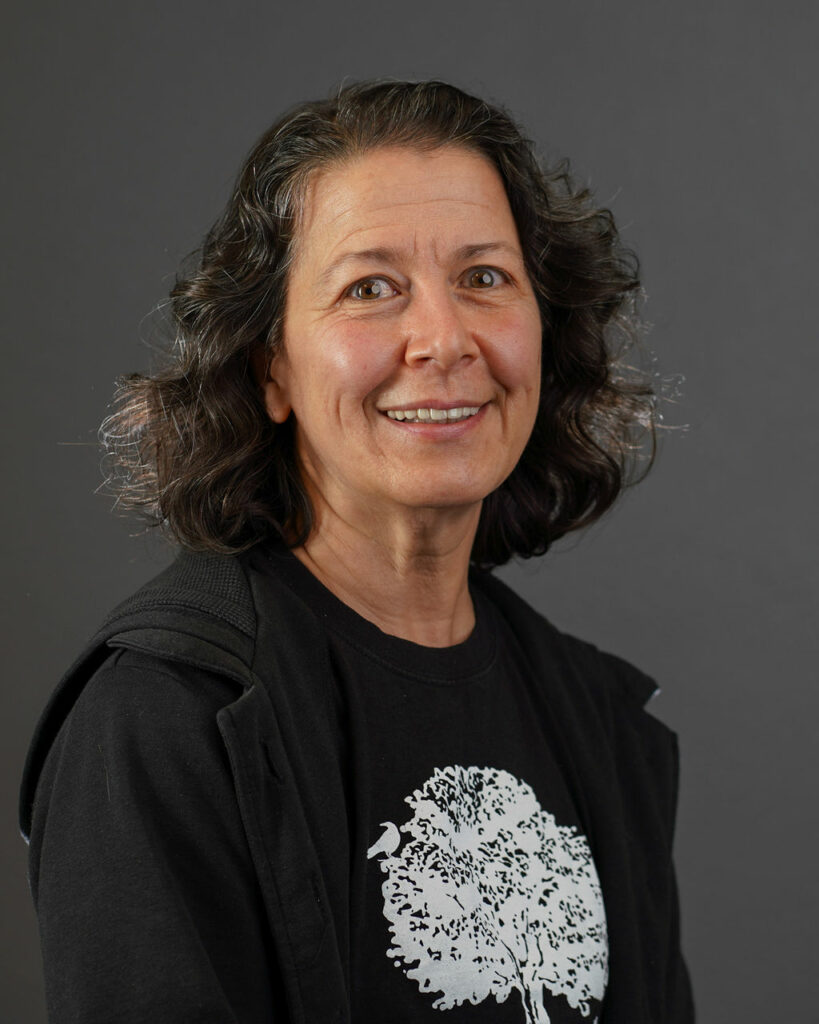 Maria came to Nevada City School of the Arts in 2004 as an elective dance teacher. Before joining the staff at NCSA she worked with dance companies in Chicago and the Bay Area, touring repertory and teaching dance. She holds a Bachelor of Fine Arts degree in dance, from Ohio State University. Maria was a teacher with Luna Kids Dance in Oakland and ran after school programs for Alameda Public Schools. After moving to the Grass Valley area Maria decided to teach full time and joined the Nevada County cohort of the National University credential program in 2005. She received her multiple subject credential in 2006 and went on to earn a Masters of Education in Best Practices for Implementing an Environmental Education Curriculum, in 2007. Maria taught at Chicago Park School and Sierra Montessori Academy. In 2008 she started the multiage program at NCSA. Maria is a passionate gardener, lover of all things great and small, and an avid crafter. She is married to Rick Shaddeau and her two sons- Kyle and Gianni-graduated from NCSA.
Welcome & School Supply List | Download
This is a year of enormous growth. This is the year the students enter a larger world and take our first overnight field trip the end of the year.
UNITS OF STUDY  FALL
- HISTORY/LITERATURE-/SOCIAL STUDIES
• Creation Stories of the Maidu
• Nisenan People of Nevada County.
• Our County Before the Gold Rush
• Wampanoags, Pilgrims and the First Thanksgiving
SCIENCE
• Equinox- and Seasons
• Bulbs, Parts of a Plant
• Solstice and Seasons
MATH
• Place Value
• Expanded Numbers
• Rounding
• Addition & Subtraction of Multidigit Numbers.
• Polygons
• Multiplication
SPELLING- Orton Gillingham
SPECIAL EVENTS AND FIELD STUDY
• Equinox Celebration
• Crocker Art Museum Trip
• Maidu Field Day at Effie Yeaw Nature Center
• The Heifer Project- "Read to Feed" Community Service
UNITS OF STUDY WINTER

HISTORY/LITERATURE-/SOCIAL STUDIES
• Norse Gods/Days of the Week
• Chinese New Year
• Pirates from Grammar Island
• WRITING-
• Book Projects
• Grammar Study
• Writing by Design
MATH-
• Multiplication as Repeated Addition,
• Arrays, Memorization, in-depth study.
• Continual Review of Earlier Concepts
SPECIAL EVENTS AND FIELD STUDY
• Valentine's Day Old-fashioned Box Lunch
ONGOING CURRICULUM
• Movement, Math, Merriment, and Morning Meetings
• Leveled Reading Groups
• Verses and Songs
• Drama
• Social Curriculum
• Art
UNITS OF STUDY SPRING
 HISTORY/LITERATURE-/SOCIAL STUDIES
• Impact of Gold Rush on the Indigenous People and Land
SCIENCE-
• Environmental Studies
ONGOING
• Math, Art, Spelling, Writing, Music, & Social Curriculum
THROUGHOUT THE YEAR- Recorder, art classes, music, movement, and drama.
Save
Field Studies/Events for this class:
Heart and Soil Farm $ 2
Effie Yeaw $ 32
UBA SEO $ 15
Film Festival $ 3
Malakoff Diggins $ 30
Total: $82.
Field Study Payment Plan Selection: