Welcome to Gryphon 3rd Grade Class with Ms. Danielle Morey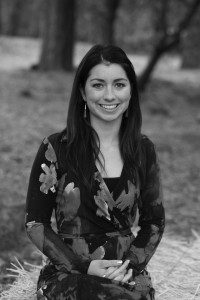 Danielle has taught at NCSA since 2013. She is a lifelong learner who is passionate about teaching to the whole child while fostering academic excellence, growth mindset and emotional intelligence. When she is not teaching, you can find her enjoying the outdoors with her husband and daughter. Danielle is thrilled to be a part of such an outstanding and vibrant school and community. Danielle pinches herself on a daily basis, realizing that she is living her dream.
"Promise me you'll always remember: You're braver than you believe, and smarter than you think and stronger than you seem."    –Christopher Robin to Pooh
Welcome Letter/Supply List | Download
Gryphon 3rd grade Family Survey| Download
The Gryphon is a heroic symbol that is known for its strength, courage, and wisdom. In the Gryphon class, we pride ourselves on our strong sense of family and community. We have virtues that we discuss and practice on a daily basis. We have a small class size of 20 students as well as an instructional aide. In the Gryphon class, students build confidence, critical thinking and leadership skills. In the beginning of the year, we learn rules, procedures, and routines that are practiced throughout the year. By exploring the curriculum in a hands-on manner, academic knowledge becomes more meaningful and more memorable. Our class goes on several field trips each year. Art and movement are incorporated into each and every subject to promote creative, happy and freethinking individuals while also keeping learning meaningful and fun!
Gryphon Class Themes:
Fall
Community, Geology and Native American Studies-In the Gryphon Class, we take time at the beginning of the year to build a strong learning community. We explore and learn about each other, our school, ourlocal environment, and ourselves.
Units of study:
The Maidu people of Nevada County
Pilgrims
Bones
Our county before the Gold Rush
Winter Revels, a Multicultural Celebration of the Seasons
Geology
Equinox
Winter
The holiday season gives us a chance to share our gratitude with the world around us. From making handmade gifts to expressing what we appreciate, this is a special time of year.
Units of Study:
Norse Gods/Days of the Week
Chinese New Year
Intro to Gold Rush and Pioneer Movement
Book Projects
Grammar Study
Writing Workshop
Spring
While the season is changing we have an opportunity to become more in tune with our world. This is always a fun and busy time of year.
Units of Study:
Continuing in-depth study of the Pioneer Movement
Impact of Gold Rush on the Indigenous People and Land
Environmental Studies
Apple Valley School Days- a two week one room schoolhouse re-enactment.
Heroes and Legends
Our class performance of "Aiken Drum"
Forest City overnight field trip
"Gold Dust or Bust" play performed at Forest City
Throughout the year – music, art classes, movement, choir, dance, and drama.
Save
Save
Field Studies/Events for this class:Maidu $ 30
Crocker Art Museum $ 8
Film Festival $ 3
Empire Mine $ 4
Forest City $ 73
Field Study Payment Plan Selection: