Welcome to Ms. Hollingshead 's 6th Grade science class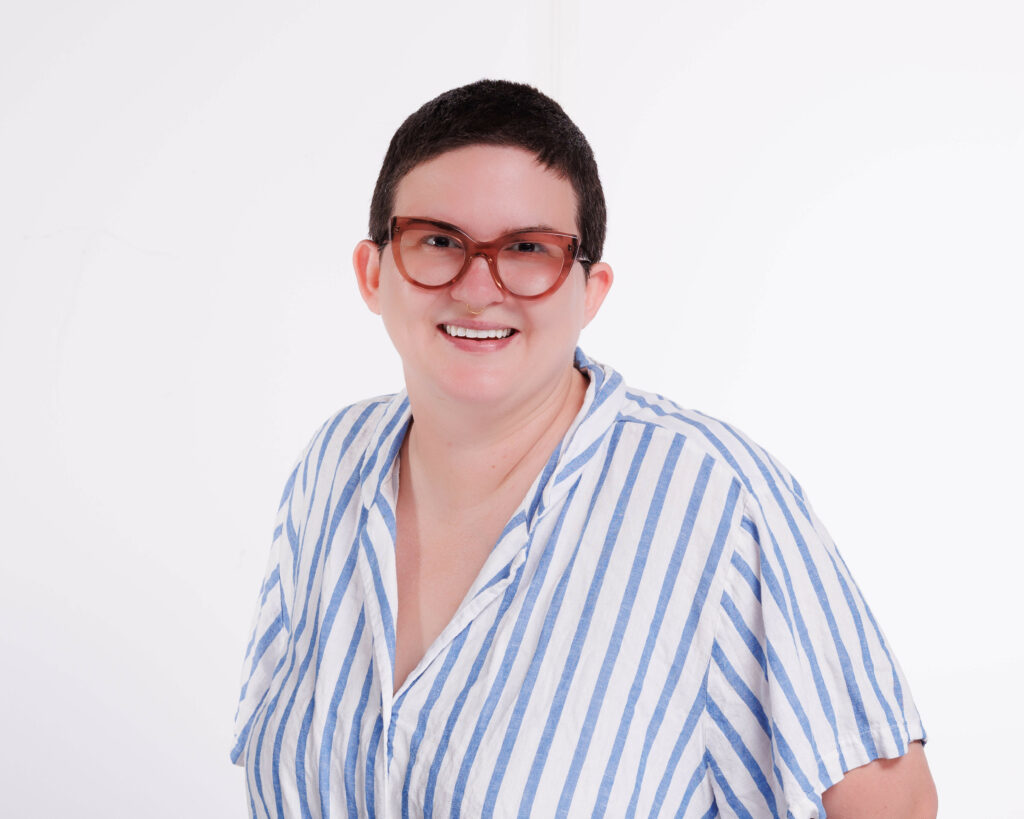 Camille Hollingshead (they/she) has been teaching at NCSA since 2018. In October of last year, the Hollingshead family joyfully welcomed baby Moss into their lives, and they cherished the extended spring days while bonding with their new son. Camille's partner, Peter, shares a deep passion for the sciences as well and actively serves as an environmental scientist for the state of California.
As a member of the 6th-grade team, Camille is eagerly looking forward to igniting the students' curiosity about the wonders of the world. With a focus on inclusive, social-emotional development, and growth-mindset learning, Camille will guide her students on a journey through various captivating subjects. From exploring the intricate systems of the human body to unraveling the mysteries of Earth's place in the universe, Camille's classroom will also delve into Earth's captivating history and the impact of human activities on our precious natural resources. Moreover, students will dive into the fascinating realm of energy, discover the essence of matter, examine the world of human and plant cells, and explore the marvels of ecosystems.
Drawing from their diverse background as an artist and former 6th grade English and History teacher, Camille brings a unique blend of influences to her teaching approach. She firmly believes that every child possesses immense potential, waiting to be tapped into. Their goal is to engage students through positive project-based learning experiences that will excite and inspire them to eagerly attend each class with cooperative learning environments where students learn to work together to achieve goals and experience science together.
In the upcoming academic year, Camille will lead science classes on Mondays and Wednesdays, while sharing a classroom with her co-teacher and fellow 6th grade math expert, Devin Cormia. Together, they aim to create a dynamic and nurturing learning environment that fosters social-emotional growth and whole-hearted engagement.
Seth Perler's Strategies for Success|

View
6th Grade Supply List|

View
Local Field Study Permission Slip |

View
Save
Save
Save
Save
Field Studies/Events for this class:
Pool Party $ 5
Discovery Museum $ 14
Film Festival $ 3
Play $ 16
Shady Creek $ 346
Total= $384
Field Study Payment Plan Selection: