Welcome to Ms. Alonso 's 6th Grade English Language Arts and Social Studies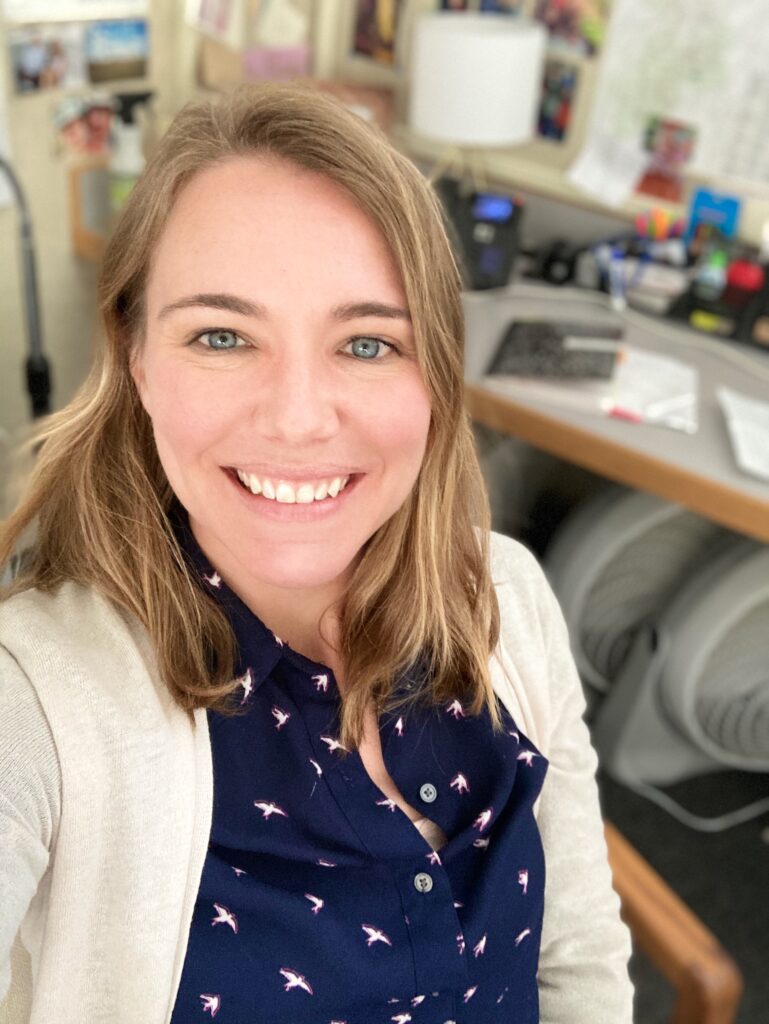 Erin Alonso graduated from UC Davis with a B.A. in History and an M.A. in Education. She holds Single Subject Credentials in both Social Studies and English. Erin began her teaching career in El Dorado Hills teaching 11th grade US History. Erin also taught 8th grade US History/ELA in Palo Alto Unified School District and Orinda Union School District. Erin is a Nevada County native and her family relocated to Nevada City in 2021. She is excited to be a part of NCSA. While not teaching, you can find Erin driving her three children to their many after school activities or outside in her garden with her dog, Finn. She and her husband James enjoy hiking the local trails and exploring the beautiful community they are fortunate to call home.
6th Grade ELA
Students will engage in three major writing units: narrative, argumentative, and informational writing. Students will explore themselves and the world around them, thinking critically about their environment, while honing their writing skills. Students are encouraged to read 30 minutes a night at home. In class, students will read daily and participate in guided reading groups, individual reading, and whole-class novels. Reading is Ms. Alonso's favorite pastime. She is excited to share this experience with her students.
6th Grade Social Studies
Students will learn about the ancient worlds from the Stone Age to the Roman Empire using G.R.A.P.E.S. to connect the movement of civilizations across time and continents. History is a perfect subject for individual exploration, and students will have the opportunity in each unit to deep dive into a relevant topic of their choice.
Seth Perler's Strategies for Success|

View
6th Grade Supply List|

View
Local Field Study Permission Slip |

View
Save
Save
Save
Save
Field Studies/Events for this class:
Pool Party $ 5
Discovery Museum $ 14
Film Festival $ 3
Play $ 16
Shady Creek $ 346
Total= $384
Field Study Payment Plan Selection: