Welcome to Shawna's Goldfinch Kindergarten!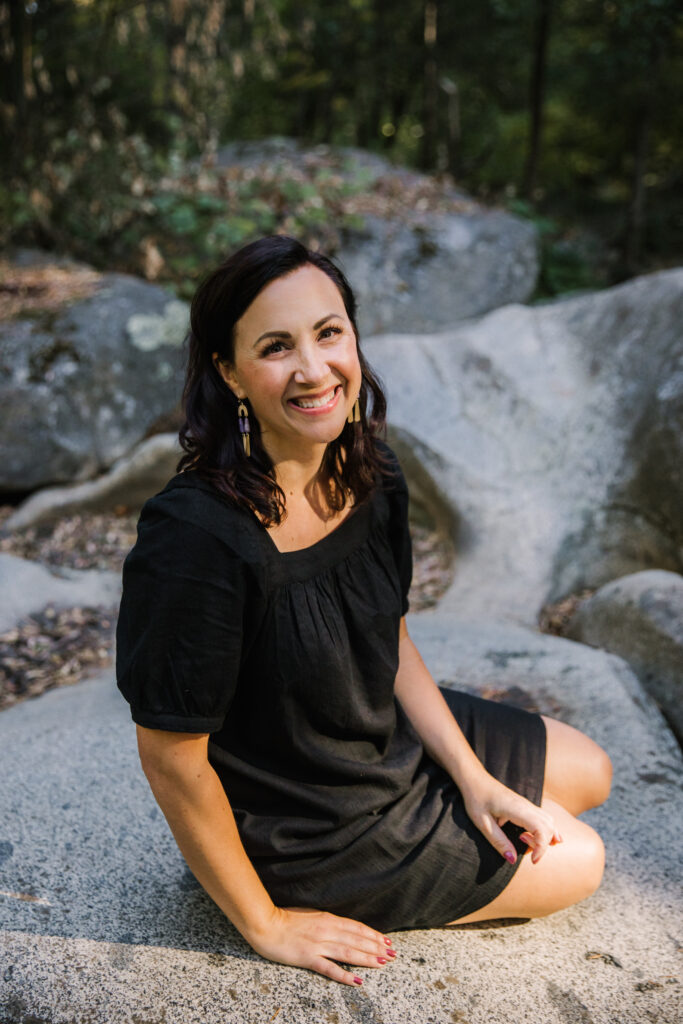 I am overjoyed to start my 13th year teaching at NCSA! Over the course of my career, I have taught most grades K-8, and couldn't be happier to return to Kindergarten. Both my BA in Child Development and Multiple Subject Teaching Credential are from CSUS. I have spent my years blending Waldorf teacher training methods for public schools, expeditionary learning principles, and art integration skills to create an environment and style where children are engaged, connected, and challenged. I am deeply invested in building relationships with my students and families for a deeper and more meaningful learning experience. My style is loving and clear, and our environment is organized and clean. I like to create beautiful spaces for children to feel safe and loved in. I love the Yuba, coffee outdoors while listening to the birds, clean eats, and a good 'ol dance party in my living room with my daughters.
All About Kindergarten
The kindergarten school day begins at 8:30 am and ends at 2 pm. There are 20 students in each kindergarten class. We begin each day with a greeting time during which the children sing, share ideas, perform calendar activities and discuss events of the school day. Our language arts curriculum includes the appreciation of rich literature through daily read-alouds, practice in letter/sound identification, rhyming, wordplay, and conventions of print. Language arts time is conducted in a workshop model which allows for children to practice skills at their varying levels. The kindergarten mathematics curriculum includes counting skills, measurement, patterning, addition and subtraction operations, and geometric shapes. Kindergarten classes also have regular instruction in art, music, and creative movement taught by our wonderful specialist teachers! Science and social studies themes will be woven throughout the school year.
In fall, we will learn about friendship and celebrate the similarities and differences between us. We will have a "Special Persons Day," inviting someone who is meaningful to us to share pie and a small in-class performance. We will become engineers as we participate in a variety of STEM activities. We will also learn about plants and seeds enriched by a field trip to Food, Love Farm and the planting of tulip bulbs in our school garden.
In winter, we will learn about the traditions, celebrations, and lifestyles of other cultures. We will also learn about the water cycle and become weather watchers. Finally, we will learn about hibernating forest animals. Our winter field trip will be to the Mud Hut to make our own pottery!
In spring, we will study the habitat of forest animals as we explore the trails on our school site! We will learn about and witness the life cycles of frogs and butterflies. In honor of Earth Day in April, we will talk about ways we can help care for the Earth. We will see the tulips we planted in the fall come to life and take a field trip to see local flowers & butterflies! We will also learn about force & motion through fun experiments, such as building ramps and simple machines. Finally, we will take a trip to the library and Rood Center to see our art on display! At the end of the year, we will have a Kindergarten Musical Production & Portfolio Night to celebrate all of our hard work!"
Save
Save
Save
Save
Save
Save
Save
Save
Save
Field Studies/Events for this class:
Bierwagen's Pumpkin Patch $ 10
Food Love Farm $ 0
As If Studios $ 15
Kinder Play $ 4
Folsom Zoo $ 10
Train $ 3
Total= $42.00
Field Study Payment Plan Selection: