Teachers Take The Stage
Teacher's Take the Stage
This Saturday 5:30-8pm in the NCSA building 9 cafeteria
Things are buzzing around NCSA!! We are getting ready for Saturday's "Teachers Take the Stage" Concert. You will not want to miss this fancy fun family event. We will have a small silent auction including class baskets, a $1000 gift certificate towards braces by Jon J Menig DDS, Orthodontics, VIP parking spaces at NCSA and more. Abundant appetizers will be served, fancy mocktails will be available, and our fabulous elective teachers will be performing a concert!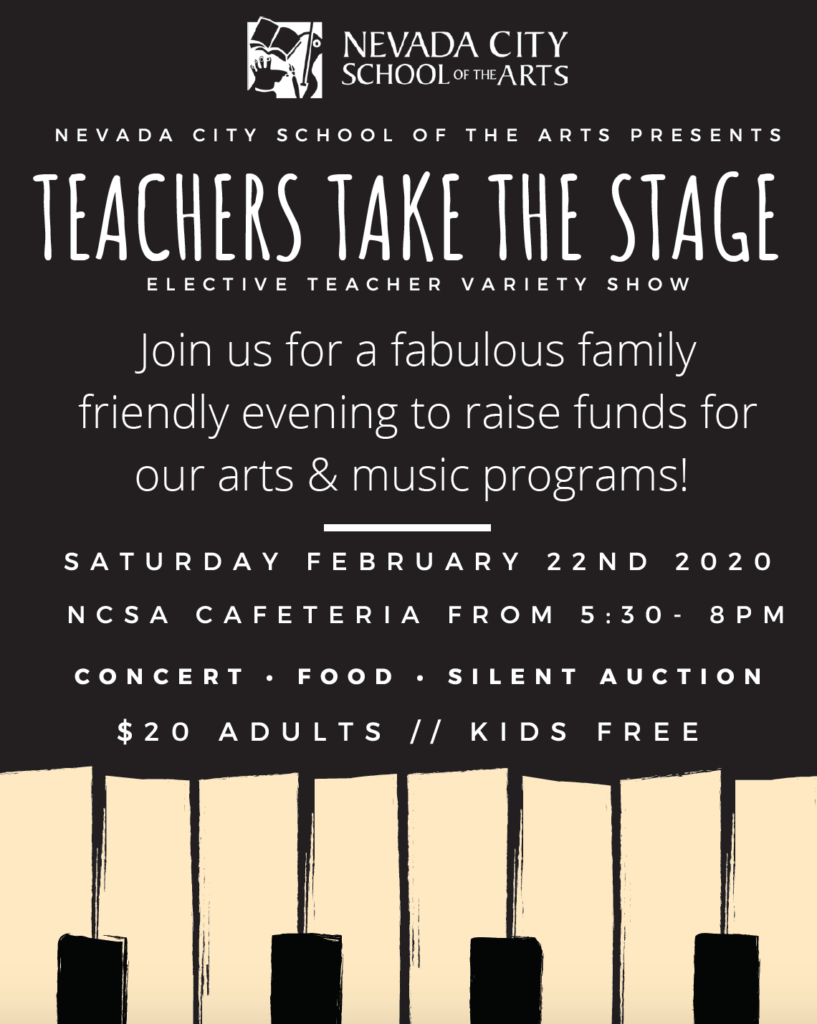 With Performance by:
Amy Schultz and Shannon Devir
Jordan Thomas Rose
Conor Jamison
Ron Charles
Maria  DiCintio and Marni Marshal
Ananda Vaughan
Gabriel Clark, Ben, Ananda Vaughan
Amie Ferrier
Art on display by:
Camille Hollingshead
Laksmi Greenberg
Maya Ramos
Asia Currie
Samantha Jones
Andrea Conte
Kimberley Foster
So get snazzed up with the family and come be entertained!
All funds raised during the event will support the Arts & music programs at NCSA.
Tickets on sale now! $20 Adults /Kids FREE
Tickets are also available in the UC & LC offices