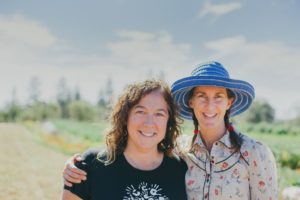 Caari Morgan teaches third grade at Nevada City School of the Arts.  This is her sixth year teaching at NCSA.  Prior to becoming a credentialed teacher, she worked for two years as an instructional assistant in first grade at NCSA with Coral Dietz.   Inspired by Coral, Caari returned to college to pursue a career in teaching.  Caari received her Multiple Subject Teaching Credential from Chico State University and she has a Bachelor of Science degree in Forestry and Natural Resources Management from California Polytechnic State University, San Luis Obispo.  What Caari loves most about teaching is getting to spend time with enthusiastic, energetic, curious young people.  She loves the fact that every day of teaching is different and brings new rewards and challenges. Caari has two children: a freshman at Nevada Union High School; and a freshman in college at Western Washington University.  Both of her children have attended NCSA since kindergarten and Caari has been an NCSA parent since 2006. Caari is an outdoor enthusiast and her love of nature and the environment stays with her today.  She enjoys sharing outdoor experiences with her students. When she is not teaching, she may be found mountain biking with her family, playing basketball with her daughter, or hiking with her dogs.
UNITS OF STUDY  FALL
- HISTORY/LITERATURE-/SOCIAL STUDIES
• Creation Stories of the Maidu
• Nisenan People of Nevada County.
• Our County Before the Gold Rush
• Wampanoags, Pilgrims and the First Thanksgiving
SCIENCE
• Equinox- and Seasons
• Bulbs, Parts of a Plant
• Solstice and Seasons
MATH
• Place Value
• Expanded Numbers
• Rounding
• Addition & Subtraction of Multidigit Numbers.
• Polygons
• Multiplication
SPELLING- Orton Gillingham
SPECIAL EVENTS AND FIELD STUDY
• Equinox Celebration
• Crocker Art Museum Trip
• Maidu Field Day at Effie Yeaw Nature Center
• The Heifer Project- "Read to Feed" Community Service
UNITS OF STUDY WINTER

HISTORY/LITERATURE-/SOCIAL STUDIES
• Norse Gods/Days of the Week
• Chinese New Year
• Pirates from Grammar Island
• WRITING-
• Book Projects
• Grammar Study
• Writing by Design
MATH-
• Multiplication as Repeated Addition,
• Arrays, Memorization, in-depth study.
• Continual Review of Earlier Concepts
SPECIAL EVENTS AND FIELD STUDY
• Valentine's Day Old-fashioned Box Lunch
ONGOING CURRICULUM
• Movement, Math, Merriment, and Morning Meetings
• Leveled Reading Groups
• Verses and Songs
• Drama
• Social Curriculum
• Art
UNITS OF STUDY SPRING
 HISTORY/LITERATURE-/SOCIAL STUDIES
• Impact of Gold Rush on the Indigenous People and Land
SCIENCE-
• Environmental Studies
ONGOING
• Math, Art, Spelling, Writing, Music, & Social Curriculum
THROUGHOUT THE YEAR- Recorder, art classes, music, movement, and drama.
Heart and Soil Farm $ 2
Effie Yeaw $ 32
UBA SEO $ 15
Film Festival $ 3
Malakoff Diggins $ 30
Total= $82
Field Study Payment Plan Selection: