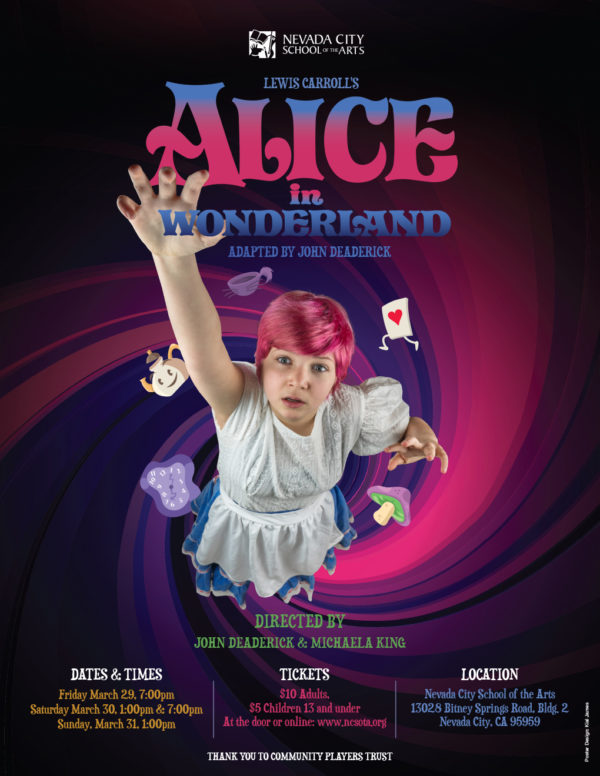 Alice In Wonderland tickets
We have four ticketed performances of the Alice In Wonderland.
Friday March 29, 7:00pm
Saturday March 30, 1:00pm and 7:00pm
Sunday, March 31, 1:00pm
Nevada City School of the Arts
13028 Bitney Springs Road, Bldg. 2
Nevada City, CA 95959
Tickets $10 Adults, $5 children 13 and under
The shows will be held at 13032 Bitney Springs, Building 2, Nevada City
Additional Contribution to Support Drama at NCSA
All revenue from ticket sales helps to offset the expenses for the show but won't cover expenses completely.  If you are able to support our production by making an additional contribution toward the balance of the show expenses, we would greatly appreciate any amount you can give.  Please follow this link to make a donation to support our show!
Additional Contribution to Support Drama at NCSA
Product Description
Lewis Carroll's
Alice in Wonderland
Adapted by John Deaderick
Directed by John Deaderick and Michaela King